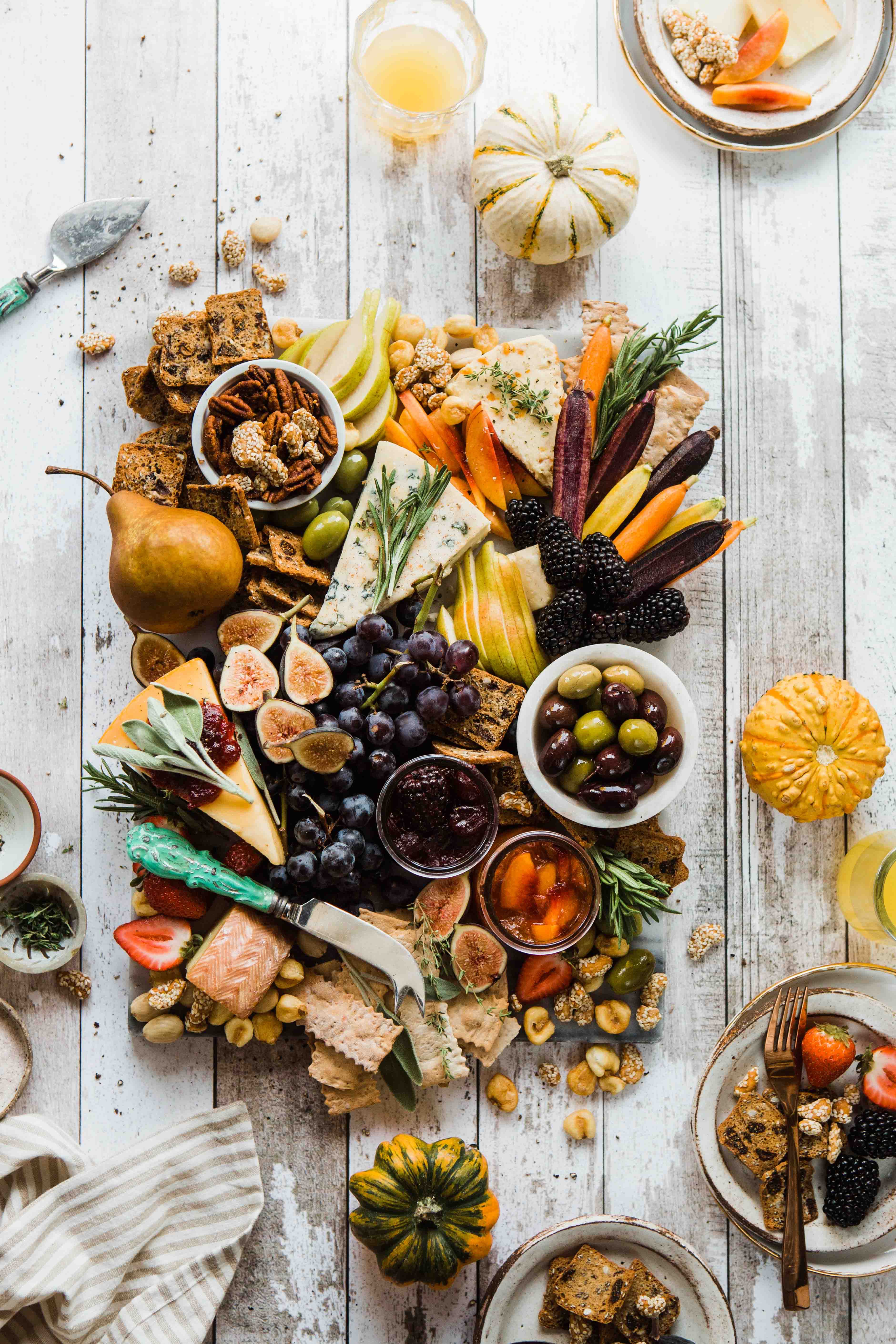 Harvest Table
a beautiful spread for your event! Wow your guests with variety and flavour.
BASIC TABLE
Selection of the following homemade breads:
Ciabatta, French loaf, Seeded Breads, Focaccia
Selection of the following Dips & Condiments:
Marinated Olives & Feta, Artichokes and chargrilled vegetables Chicken liver pate, Tzatziki, Hummus, Balsamic vinegar & olive oil, smoked salmon pate.
ADD ON: CHEESE & CHARCUTERIE
Selection of the following cold meat & cheese:
Salami, Chorizo, Pastrami, Ham, Prosciutto, Chicken, Roast beef Brie, Camembert, Cheddar, Mozzarella, Blue cheese and Preserves Pickled seasonal vegetables
ADD ON: CANAPE
Selection of the following:
Mini Bacon & cheese beef slider
tomato and Basil bruschetta
BBQ Pork belly
Amazing Bobotie cups
Mini Yorkshire puddings with roasted beef and horse radish
Asian chicken meatballs with sesame glaze or Chicken Satay with crunch peanut sauce Seasame Prawns with wasabi mayo
ADD ON: VEGETARIAN AND FRUIT
Selection of the following:
Variety of vegetable crudités, vegetable & salad kebabs
Flavoured cream cheese dips
Salted biscuits
Fruit kebabs, sliced fruit
ADD ON: DESSERT
Selection of the following:
Strawberries dipped in chocolate
Date & Brandy balls
Chocolate Brownies
Cheese Cake and fresh fruit
Terms and conditions
Bookings have a minimum of 12 people.

​Vegan options available.

​I will arrive at your home about 5 hours before serving time to prepare your delicious meal.

​Available Cape Town and surrounds.

​Table settings and hire of equipment will be quoted separately if required.
Book now